Hyperledger Caliper
Hyperledger Caliper is a benchmarking tool that we use to test the performance and scalability of your network. It helps us identify any performance bottlenecks or vulnerabilities that could impact the security of your network.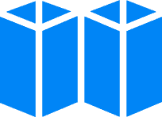 Hyperledger Explorer
Hyperledger Explorer is a blockchain explorer tool that we use to visualize and analyze the data stored in your network. It helps us identify any anomalies or inconsistencies in the data, which could indicate security vulnerabilities or attack scenarios.

Hyperledger Fabric SDKs
Hyperledger Fabric SDKs are software development kits that we use to develop and test smart contracts and applications for your network. By using SDKs, we can ensure that your smart contracts and applications are properly coded and tested for security vulnerabilities.

Security Testing Tools
Using tools like Metasploit, Burp Suite, OWASP ZAP, Nmap, and Nessus, we simulate real-world attacks to identify network vulnerabilities, including node tampering, denial-of-service attacks, consensus algorithm weaknesses, SQL injection, XSS, and weak authentication protocols.